Let Us Secure Your Property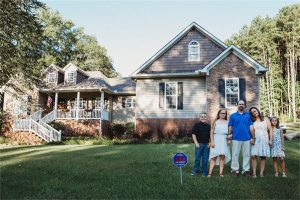 AAA Security is a local, family-owned and operated security company. Industry professional, Chris Perkins, founded the company in 2002 in hopes to fill the need for top-notch alarm and monitoring services at fair prices. Today, AAA Security provides its residential and commercial clients with the best possible services at the lowest prices available. No gimmick… no catch… just great service and incredible rates!
AAA Security strives to offer excellent service through highly experienced and well-trained technical personnel. Averaging 20 years industry experience, each tech arrives on time, performs their work professionally and neatly, and responds promptly to service calls.
So whether our techs are pre-wiring your new construction home or retrofitting a system, AAA Security guarantees superior professionalism and acute attention to detail.
Protecting your home is serious business. Attempting to cut corners or do it yourself to save some money might seem tempting, but ultimately that decision could prove incredibly costly. Deciding on the best home security option is more complicated than ever today because of the number of options that now exist.
The biggest consideration will be whether or not you want to go with an all-in-one system or a traditional system, such as AAA Security. When making your choice, here are some things to consider…
We offer traditional security alarms installed by licensed professionals

We install the the main control panel hidden out of sight from burglarers

Our security systems offer the same technology equipment as national companies

Timely service calls and response times for each customer

We travel out to your home and personally design a security system that fits your home's needs

You and your family are our #1 priority

We build personal relationships with each customer and we are familiar with our community

No hold times over the phone or run arounds with 3rd party companies

No long-term contract obligations or pressure to sign a month-to-month contract
National Security Alarm Companies
Typically installs all-in-one system, which if a burglar destroys, can disable your entire security system, leaving your family vulnerable

Long call holds and response times

Offer bare minimum in support

May have monthly price increase on contracts

Not always knowledgeable due to poorly trained installers

Pressure you to sign month-to-month contracts, causing headaches to cancel or extra fees

All-in-one systems use batteries that have to be replaced and also are susceptible to signal interruption and other potential issues

No personal relationship with clients
For more information about the systems and functionality that we offer, and their benefits overall in one system, call 1.877.252.7695 or contact AAA Security today. We look forward to partnering with you to protect your home and family.